July 29th Official 3rd Annual NE Meet Thread (w/ pics of last yr's meet)
07-18-2007, 09:35 AM
Join Date: Jul 2007
Posts: 1
July 29th Official 3rd Annual NE Meet Thread (w/ pics of last yr's meet)
---
Last years turnout was good. For those of you that did not make it last year (See pics below):
WHERE:
Rockingham Park in Salem, NH
WHEN:
Sunday July 29th @12pm (noon)
DIRECTIONS:
Take RT93 to Exit 1 Rockingham Park (1st exit in NH) when you get off the exit you will see the Mall on your left stay straight and go through the set of lights at the next set take a left it will be in the huge parking lot under the bridge.
So spread the word around...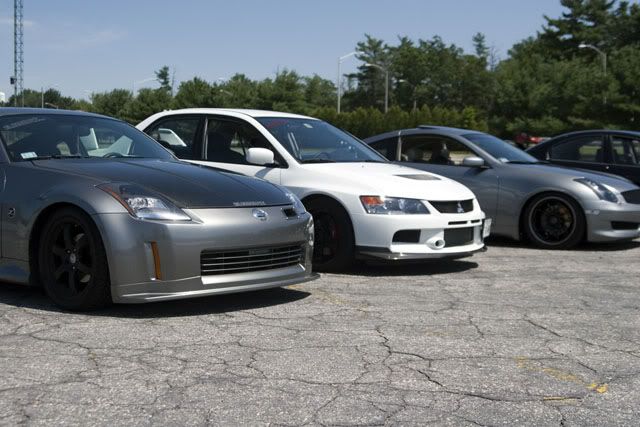 *Here's the info for the Boston meet & cruise to the race spot on Sat night 7/28:*
http://maps.yahoo.com/;_ylc=X3oDMTEx...5025&mag=3
Here's the thing, it's best if people start getting there early (10pm-ish) so we can roll out to the designated spot without attention from the cops.
***EMPORIUM IS NOT THE RACE SPOT...SO TAKE IT EASY WHILE THERE***
A lot of people are going to be there so lets not mess it up by doing burnouts, silly stunts, or flybys. Lets keep it quite, cool and under the radar.
Thread
Thread Starter
Forum
Replies
Last Post