LED Illuminated Grill
03-31-2009, 04:47 PM
Join Date: Aug 2008
Location: Hawaii/ Portland OR
Posts: 99
LED Illuminated Grill
---
How I set up wiring for some LEDs mounted to make the grill illuminated.
I just ran a wire from the driver side fuse box +12v to a switch then from the switch out the driver side door through the fender to the engine area and powered my LEDs that way.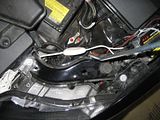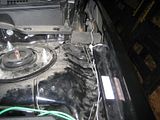 I used 4 LED strips (so its very bright) and mine change colors between green, blue, light blue, white, purple, red or yellow. or can be set to any of the colors.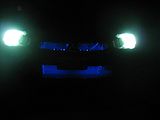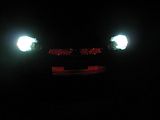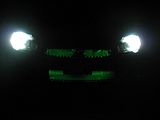 And here is a little video right after I got it installed cycling through the different colors.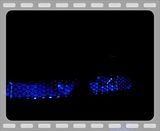 03-31-2009, 10:06 PM
Join Date: Mar 2009
Posts: 3
cool
---
thats pretty mad where did u get the lights...awsome job
04-05-2009, 12:35 AM
Join Date: Mar 2009
Posts: 3
---
hey just a quick one..i posted about a cc lancer im lookin for body kits but cause its an older car not everyone makes kits for em..can u tell me ppl that make good kits..for the 1994 lancer cc...pllzzzzzzzzzzzzzzzzzzzzzzzzzzzzzzzzz
Thread
Thread Starter
Forum
Replies
Last Post